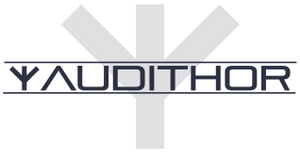 Today we launched Audithor, a consortium of smart contract developers and security auditors. The group has permanent members and a flexible gang of external collaborators, maintaining almost 100% availability without losing any quality.
We're focusing first and foremost on smart contract auditing and testing - finding and reproducing errors in both code and contract logic. In today's blockchain-infused world, it's not uncommon to have one person or team develop software that on its own transfers more monetary value than some banks have in total - and it's worth keeping in mind that there's no big red "stop everything" button with blockchain. Good software quality is therefore paramount.
The second aspect we're offering is smart contract development. Granted, this has mostly been ICOs so far because very few people are imaginative enough to go beyond that use case, but the few contracts we developed that weren't ICOs and tokens we've thoroughly enjoyed. Stay tuned on the Audithor.io home page for updates about that, reveals coming soon. We also develop Web3 UIs around those smart contracts when needed, with an emphasis on user experience and usability - by far the biggest mass adoption hurdle out there right now.
Third, we're offering digital forensics. It's best if you read about that over there, though.
Anyway, really happy to announce the launch, it's been a long time coming and we've gotten sick of having to do the audits and development projects under separate banners. With a cool umbrella to work under together, we hope to bring more likeminded individuals into our fold and enhance the security of blockchain software together.
Onwards and upwards!