Council Participation Report, 04.09.2020.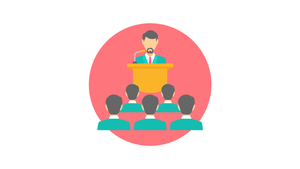 As promised in my candidacy post, here's my participation report in Council and Democracy related activities on Kusama.
BetProtocol Proposal
BetProtocol recently submitted a pre-proposal for an on-chain eSports betting app. They provided a detailed PDF, and opened a discussion on Polkassembly. My feedback with more questions is in the Polkassembly thread.
Tip Endorsements
tipped 

0x48cb…dc9b

with 35.095 KSM for refunding a runtime upgrade preimage submission. When a runtime upgrade is required, the upload of the new runtime to the chain can be quite expensive (as in this case, a whopping 35 KSM). The person submitting this upgrade should not have to bear this cost, so an unwritten rule is that they be refunded via tips.

supported tip

0xe5163…8229

with 5 KSM for some Kusama artwork



supported tip

0xad3d…c9eb

with 5 KSM for some Kusama artwork.





s

upported tip

0xae9a…6e19

with 10 KSM. Good Spanish-language intro video to Polkadot


requested more info about 

0x8660…d435

which is a tip for an active Telegram community member

.

supported tip

0x6443…6f34

with 1 KSM. It's the Polkadot Comics post about stats.
Recent statistics - @kusamanetwork in Numbers!

Take a look at basic information to help you better understand why Kusama is so cool 😇

Let`s go👇@Polkadot @web3foundation @nachortti @BillLaboon pic.twitter.com/OvA9kYpy4X

— Polkadot / Kusama Comics (@PolkadotComics) August 30, 2020
Note about tip amounts
If you compare my tip amounts to the median or amounts submitted by others, you might think I'm being too conservative. This is for two reasons: for one, I'm looking at current KSM price, which was much lower when the tips were originally submitted. Secondly, I see them either as relatively low effort (Polkadot Comics), or materials primed to make money on their own: the Youtube video can earn revenue, the Superare artwork is for sale, the nominator guide might morph into a post that asks readers to nominate the author (a staking service provider).
---
Remember to subscribe to Dot Leap, the only newsletter you need to keep up with Polkadot ecosystem developments!