Council Participation Report, 23.11.2020.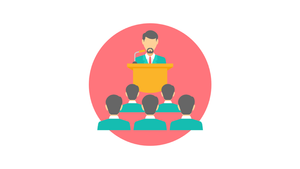 As promised, what follows is my regular councilor activity transparency report. This report details votes cast and discussions participated in from Nov 13th to Nov 23rd.
Polkadot
I am no longer on the council, so I could only vote on public referenda.
I voted Nay on Referendum 12 to move an old Ethereum DOT claim to another address. There isn't any information on what the referendum is about, so it makes sense to shoot it down as it might be an attempted theft.
Kusama
I voted Nay on Motion 240 which was started by Prince Kusama to reject, once and for all, the proposal to integrate Kusama with robotics. I'm still a fan of this proposal and the proposer is trying hard to argue for the costs, providing us with smaller and more verifiable milestones. Kusama has given more money for less, and I believe this is a worthwhile creative endeavor.
I voted Aye on Motion 239 which aims to reimburse some Council candidates due to a bug which caused some slashes in balance early on in the network's lifecycle. Details available in the newsletter.
I will vote Nay on the referendum to redenominate KSM in the spirit of Polkadot (1:100 ratio) for the same reasons already clarified in an earlier attempt of this type. The proposal is currently documented here.
Tips
KSM is at $40 at the moment of writing.
Tip 0xdcc1...6ebd is for rewarding an NFT artist for their creation a Kusama-related NFT on the knownorigin platform. While I (obviously) think NFTs are cool, I do not feel like we should be giving a $400 tip to someone for creating an artwork on Ethereum that they are also selling on that platform. I submitted a 0 tip.
Tip 0x073c...ed0b rewards Twitter user obxium for experimenting with NFTs on Kusama via Rmrk.app. Even though the NFTs are for sale, they are on Kusama, and are using Rmrk. I submitted a 5 KSM tip.
Tip 0xae18...4287 is for AlexPromoTeam's writeup on the upcoming parachain auctions. The information is just a compilation of what's available on our Youtube channels and in the wiki, but it's nice to see it all in one place and I want to reward the effort put into this, so I tipped with 5 KSM.
---
If you'd like to see me back in the Polkadot Council and keep me in Kusama's Council, remember to vote! Details on candidacy and a guide on how to vote here.